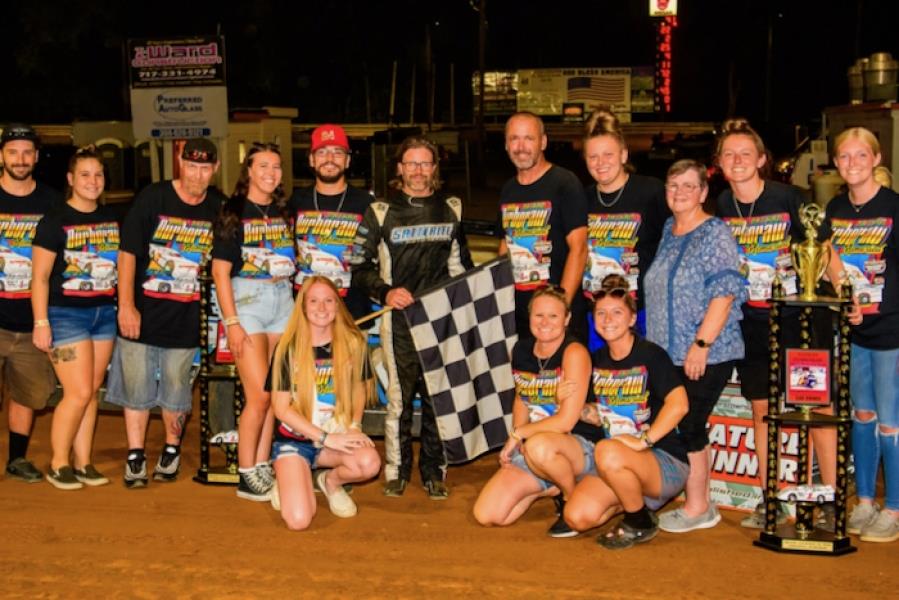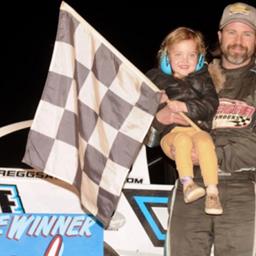 ---
Satterlee double dips at Lernerville and Hagerstown
Gregg Satterlee visited Victory Lane twice over the weekend with his Satterlee Motorsports No. 22 Keyser Manufacturing / Classic Ink / XR1 Rocket Chassis / Clements Racing Engine Super Late Model.
Satterlee first topped a $2,000 weekly event at Lernerville Speedway on Friday night and then added a $5,100 Nathan Durboraw Memorial triumph on Saturday evening at Hagerstown Speedway as his season-long win total increased to seven.
"We didn't have the run we wanted in the make-up feature on Friday at Lernerville [Speedway] but after that the rest of the weekend went great. We won the new show at Lernerville and then got the Nathan Durboraw Memorial at Hagerstown [Speedway] victory on Saturday," Satterlee said. "We're looking forward to the Lucas Oil [Late Model Dirt Series] tripleheader next week at Georgetown Speedway and Port Royal [Speedway].
Gregg Satterlee returned to Lernerville Speedway (Sarver, Pa.) on Friday afternoon for an event featuring a rain-delayed contest from July 28 plus a full program.
Locked into the fifth-starting position for the $10,000-to-win Autism Awareness Night A-Main from late July, Satterlee faded two spots in the 50-lap affair to finish seventh.
For Friday's full program, Gregg backed up a heat race victory with an impressive seventh-to-first charge in the 25-lap feature.
He scored the $2,000 payday ahead of pole-starting Michael Norris and Tyler Dietz.
On Saturday evening at Hagerstown Speedway (Hagerstown, Md.) for the 2023 edition of the Nathan Durboraw Memorial, Satterlee secured his spot into the dash with a heat win. Following a fourth-place finish in the dash, Gregg overtook early pacesetter Keith Jackson on lap 22 of the feature and ran away with his seventh win of the season and second in as many nights.
He earned $5,100 for his second-straight victory in the Nathan Durboraw Memorial, which came ahead of Dan Stone, Mason Zeigler, Gary Stuhler, and Jackson.
Full results from the events are available at www.Lernerville.com and www.HagerstownSpeedway.com.
The team now turns its attention to three days of Lucas Oil Late Model Dirt Series (LOLMDS) action on August 24 – 26. The swing opens at Brett Deyo's Georgetown Speedway (Georgetown, Del.) on Thursday, August 24 with the rescheduled $18,049-to-win program as the series makes its debut in the "First State." Then on August 25-26 the 2023 edition of the Rumble by the River will be held at Port Royal (Pa.) Speedway, where twin $5,000-to-win programs are set for Friday followed by a $50,000-to-win finale on Saturday.
For more information on the weekend, please visit www.LucasDirt.com.
---
Article Credit: Jason Walls photo | WRT Speedwerx
Article Media
Back to News